Did you know you can make around a 35% profit margin selling refurbished iPhones? Let's find out the best way retailers can buy iPhones in bulk. Also, you will discover if the idea of buying iPhones wholesale from Hong Kong is worth it or not.
Buying iPhones Wholesale
Your decision to sell refurbished iPhones is not significant until you're making immense profits on every device you sell. But it's not possible to make significant earnings selling refurbished iPhones until you buy the best quality iPhones stock at the lowest prices.
So it is evident that the source from which you buy iPhones in bulk plays a significant role in establishing a profitable refurbished iPhones selling business.
Buy iPhones Wholesale from Hong Kong
Since the source of your purchase affects the profitability of your retail business, you must be careful when deciding where to buy iPhones in bulk.
The best way is to buy iPhones wholesale from Hong Kong and enjoy the best deals on bulk purchases. Besides the price, there are many benefits of choosing Hong Kong as the source to buy iPhones wholesale.
But Why Hong Kong?
Hong Kong is the center of the global refurbished iPhone business. Devices from all over the world come to the city; they're adequately reconditioned by expert technicians and made ready to sell again.
The large-scale tech-driven repair facilities in Hong Kong reduce the cost of refurbishing and testing the devices on more than 200 parameters.
Benefits Of Buying iPhones Wholesale From Hong Kong
Best quality devices: Hong Kong iPhone dealers are trusted for the quality of the devices they deliver. And best quality refurbished iPhones are a must to build a successful iPhone reselling business.

Low Prices: The large-scale repair factories in Hong Kong reduce the cost of repairing or reconditioning the devices, making it possible for iPhone wholesalers to sell them at lower prices.

Better Services: Most iPhone wholesalers in Hong Kong provide fast shipping options, trusted payment methods, easy device replacement policies, exceptional warranty, etc.
Tips to Buy iPhones Wholesale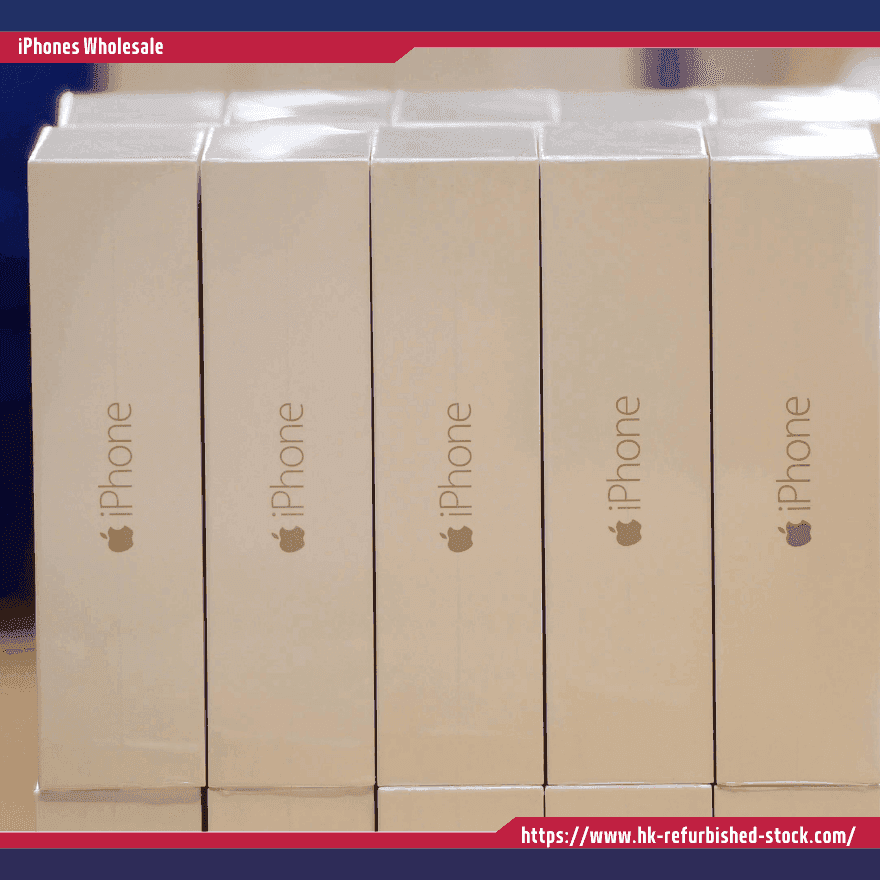 Since buying iPhones wholesale is complex and involves international trading, you are supposed to be a bit extra careful. Follow the below-mentioned tips as extra preventive measures:
1. Know About the Dealer
There are many fraudulent wholesalers thriving in the Hong Kong Market. Therefore, check the dealers' online profiles before buying iPhones wholesale from Hong Kong. Read reviews about their business on different online portals.
2. Make a Sample Order First
Don't buy your stock of iPhones straight in one go. Place a sample order first to know about the quality of the devices you will be getting.
3. Decide the Models you Need
Analyze your market correctly to understand your customers' demands and then buy wholesale iPhones from Hong Kong.
High-Quality Wholesale Stock for Your Business
No doubt, the best way to secure high-quality wholesale stock for your business is to buy iPhones wholesale from Hong Kong. It is the best market to get exciting deals on bulk iPhone purchases, and you can secure high-profit margins on each device you sell.